Skip to Content
Our Gated Storage Facility in Dacono Feels More Like a Community
Need storage space? You're in luck. At garageUnitz, we're here to show you how easy storage can be. We provide a comprehensive approach to self-storage that no other company can match. From amazing amenities to affordable rates, we'll make sure you have everything you need to keep your possessions safe and sound.
garageUnitz in Dacono, CO, offers a unique take on self-storage facilities. By providing the option to buy, rent, or share units, we offer something for every customer. Our facilities have been equipped with state-of-the-art security features that provide you with biometric access 24/7.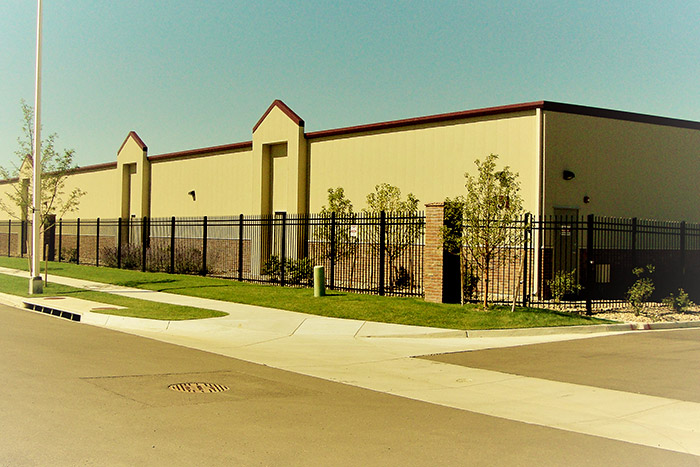 The garageUnitz difference
We are more than a storage facility; we are a community that offers extra space when you need it and however you need it. When you buy or rent from garageUnitz, you can enjoy features including:
Gated, ultra-secure facility with 24/7 biometric access
Digital security cameras on all buildings
65-foot drive aisles
1,500-square-foot private club
RV wash and self-serve wash bay
RV dump station
Portable water station
Air and vacuum stations
Covenant-controlled community
Instead of simply renting you space, we provide you with an experience. Our opportunities are intended to maximize the amenities available, and we offer resources that exceed your expectations. Our climate-control capabilities keep anything you're storing in the perfect environment to prevent parts damage, rust, or freezing. In addition, biometric entry keeps your possessions safe at all times, virtually eliminating the risk of vandalism or theft.
We take your security seriously and offer protection no one else can match. When you rent with garageUnitz, you can rest easy knowing that your prized possessions are always in good hands. From a private club area to unwind after a long day to all of the facilities you need to maintain your car, boat, truck, or RV, we have you covered.
What's Included in Our Standard Garage Units?
With garageUnitz, you get to choose a product and package that best suits your needs. Buy, rent, or share a space for the purpose of personal storage, business space, or a hangout spot. No one in the greater Denver area can rival our flexibility, which makes us number one for options, amenities, and opportunities.
We have different types of units depending on your preferences, but our all of standard units include the following features:
125-amp, single-phase electrical panel
3 KW, 1,500 CFM Indeeco two-stage electric unit heater with digital thermostat
16-foot clear ceiling height
Cable and telephone prewire
One 50-amp RV receptacle
Six two-bulb fluorescent lights
Two duplex receptacles
One four-plex receptacle
Insulated walls and ceilings
Galvalume liner panel walls
Sprinkler system
14-foot overhead doors with electric opener, keypad, and pressure sensor
Separate man door
Everything we do at garageUnitz is designed with you in mind. From insulated walls and ceilings to maintain temperature and muffle sound to a sprinkler system in case of fire, you'll be able to sit back and relax knowing that every aspect of your storage needs are met.
Customize Your Storage Unit with These Upgrades
Need more space? Not a problem. We realize that our customers have unique storage needs, which is why we're always prepared to go above and beyond. From creating a workspace to perform automotive repairs to adding a lounge for a premier relaxation destination, we'll design the unit of your dreams.
In addition to our standard features, units can be customized to your specific needs with the following upgrade options:
Built-in garage cabinets and countertops
Finished garage floors
Mezzanine level
Central vacuum
Ceiling fans
In-unit security and video surveillance
We also have a private lounge for owners complete with a number of amenities. You can rent this space to hang out with friends or plan a family party.
Get started today!
Are you interested in learning more about how you can become a part of the garageUnitz community? Contact us and ask about your options to buy or rent storage space in Dacono, CO.
Call us at (303) 444-8648 to rent, buy, or share a storage unit!
Buy, Rent, or Share a Secure Storage Unit at Our Unique Facility